Season of Things That Bloom
The nature of our product line is artisanal, hand-harvested & hand-made.
It's led by the seasons.
We love this as we are able to share what is fresh & in season.
✿
West Coast Botanical Water
An ode to the Northern California coast, this is a celebration of place, of home.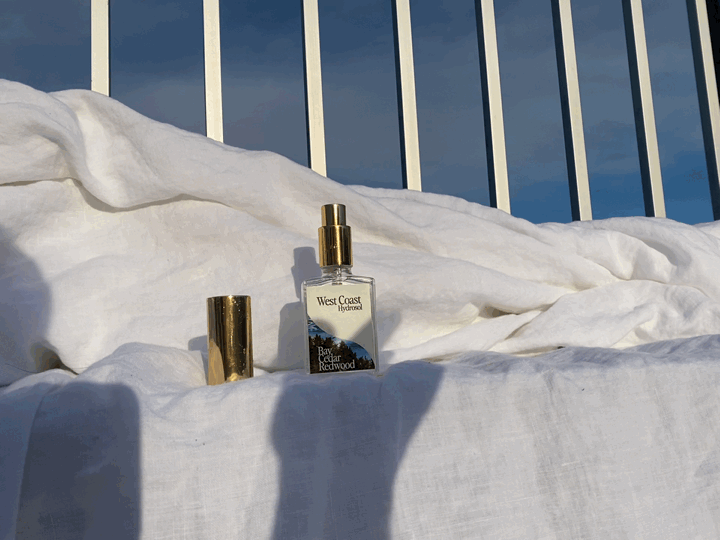 Epic Californian coastal trees are gathered to create this aromatic, oceanic, evergreen time capsule. Precious & completely irreproducible in this form.


WEST COAST
Invoking the forest floor, tree resin, driftwood & seafoam. This hydrosol is the braided playfulness of three exquisite evergreen trees: Cedar, Bay Laurel & Redwood.
Grounding, clearing and circulating, this is our go-to hydrosol for instantly refreshing our spaces & our spirits. It has a clarifying, astringent nature on skin, toning & refreshing our cells & our senses. It's equally fitting on your altar as a ritual spray as it is in your gym bag to refresh your scent.