Season of Things That Bloom
The nature of our product line is artisanal, hand-harvested & hand-made.
It's led by the seasons.
We love this as we are able to share what is fresh & in season.
✿
Facial Oil Serums
Hand-crafted. Cold-Processed. Whole Plant Infusions.
Apply to neck & face.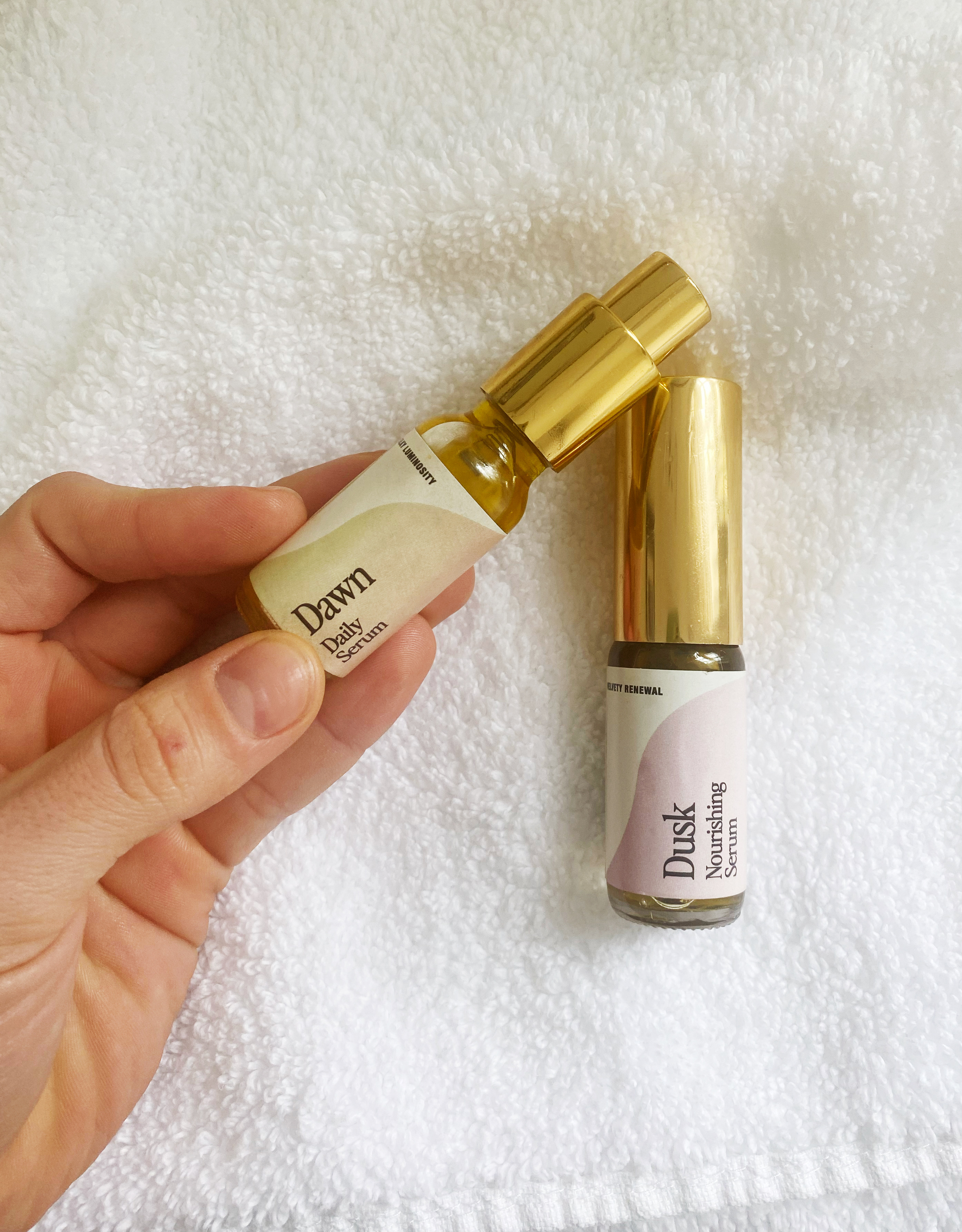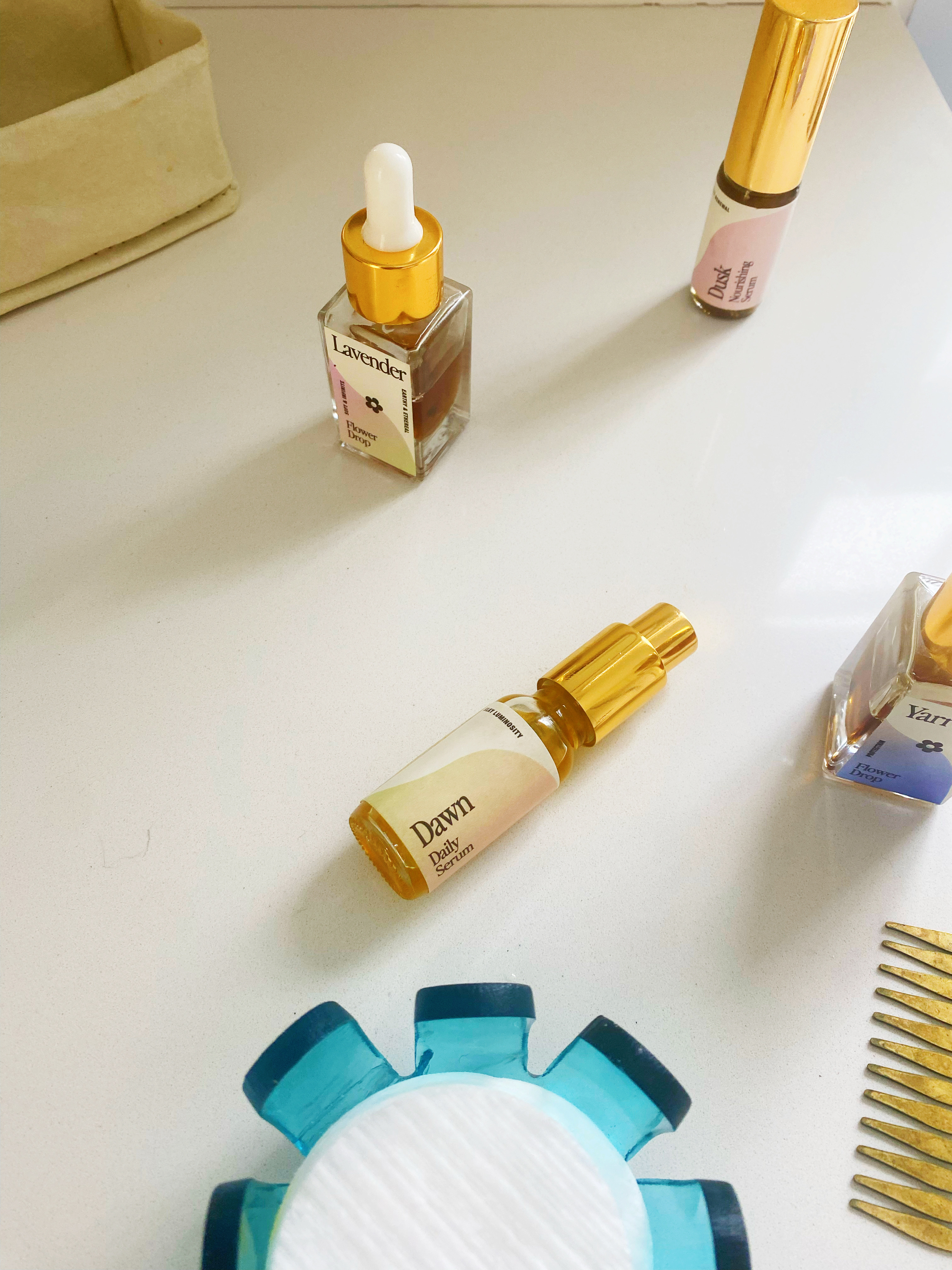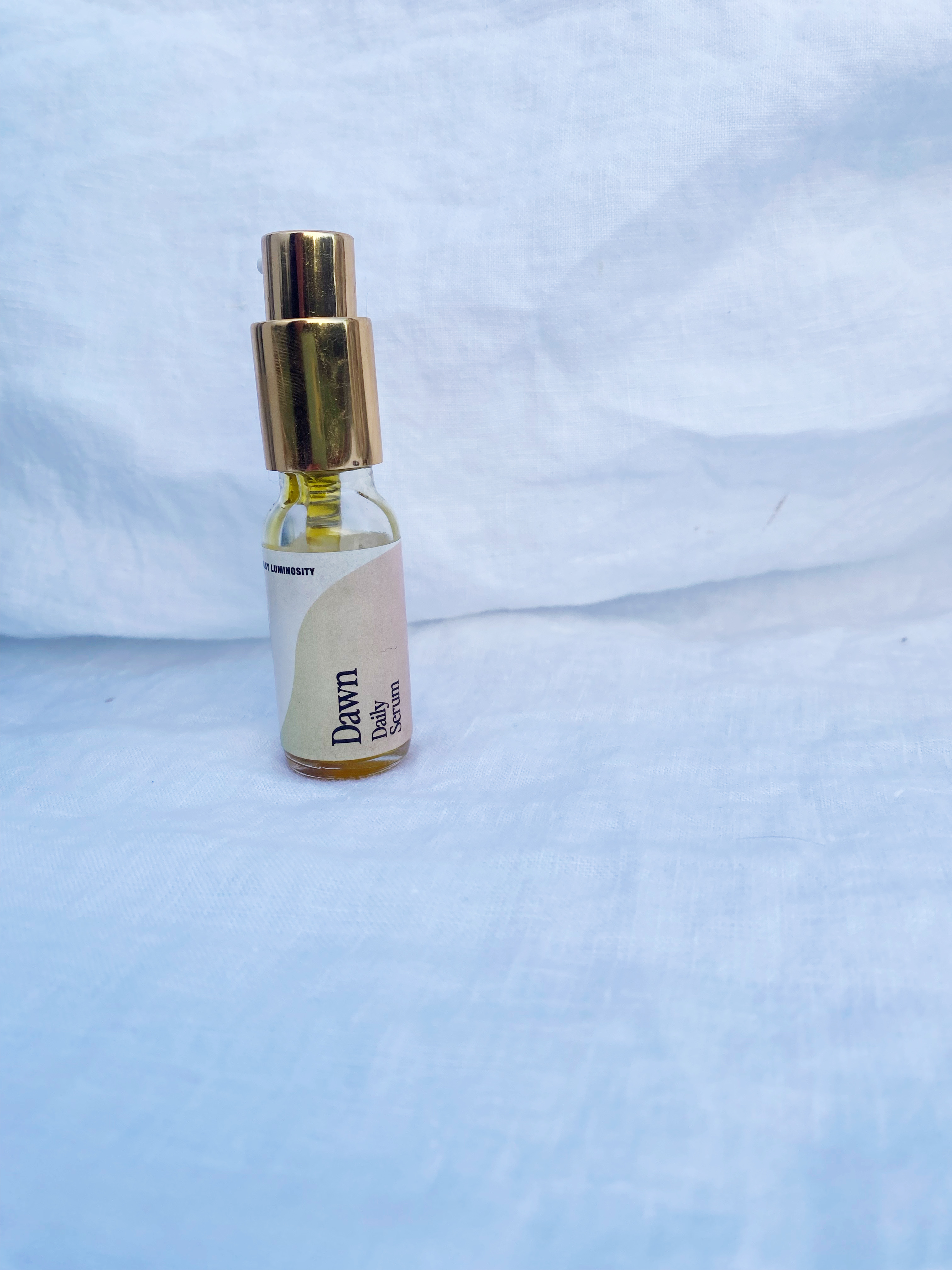 DAWN
Your gateway botanical oil serum.
An uncomplicated yet effective formula. Crafted with calming ingredients like calendula & chamomile. Formulated for light-weight, all day wear.
Dawn
is our daily go-to. We adore the soft, velvety feeling.
Supports all skin types.
Use it for soothing sun-kissed + inflamed skin.
Blemishes. Hyper pigmentation & scarring.
Ingredients:
Oil blend of Cranberry Seed, Jojoba, Red Raspberry Seed, Safflower, Sea Buckthorn, infused with Calendula (Calendula officinalis), Chamomile (Matricaria recutita), and Marshmallow Root (Althaea officinalis), blended with of Tocopherol & essential oils: Rose Geranium, Lavender, Helichrysum, Ylang Ylang, & Frankincense.
DUSK
A nourishing facial oil high in vitamins, carotenoids, and flavonoids.
Dusk
supports cellular regeneration, elastin production, and collagen synthesis. Skin that is dry, or maturing will love the rich nourishment
Dusk
offers.
Absorbing deeply into the skin,
Dusk
soothes inflammation and nourishes our cells with antioxidants.
We love using this oil in the evening solo or
a pump mixed into a cream.
Ingredients:
oil blend of avocado, jojoba, rosehip, pomegranate + Tocopherol infused with calendula (Calendula officinalis), helichrysum (Helichrysum italicum), gotu kola (Centella asiatica) blended with essential oils Blue Chamomile, Cedar Wood, Helichrysum, Rose Otto
DUSK + DAWN
How about both?
A just right pairing for day & night.