Season of Things That Bloom
The nature of our product line is artisanal, hand-harvested & hand-made.
It's led by the seasons.
We love this as we are able to share what is fresh & in season.
✿
Botanical Waters
Otherwise known as hydrosols, this is nature's toner.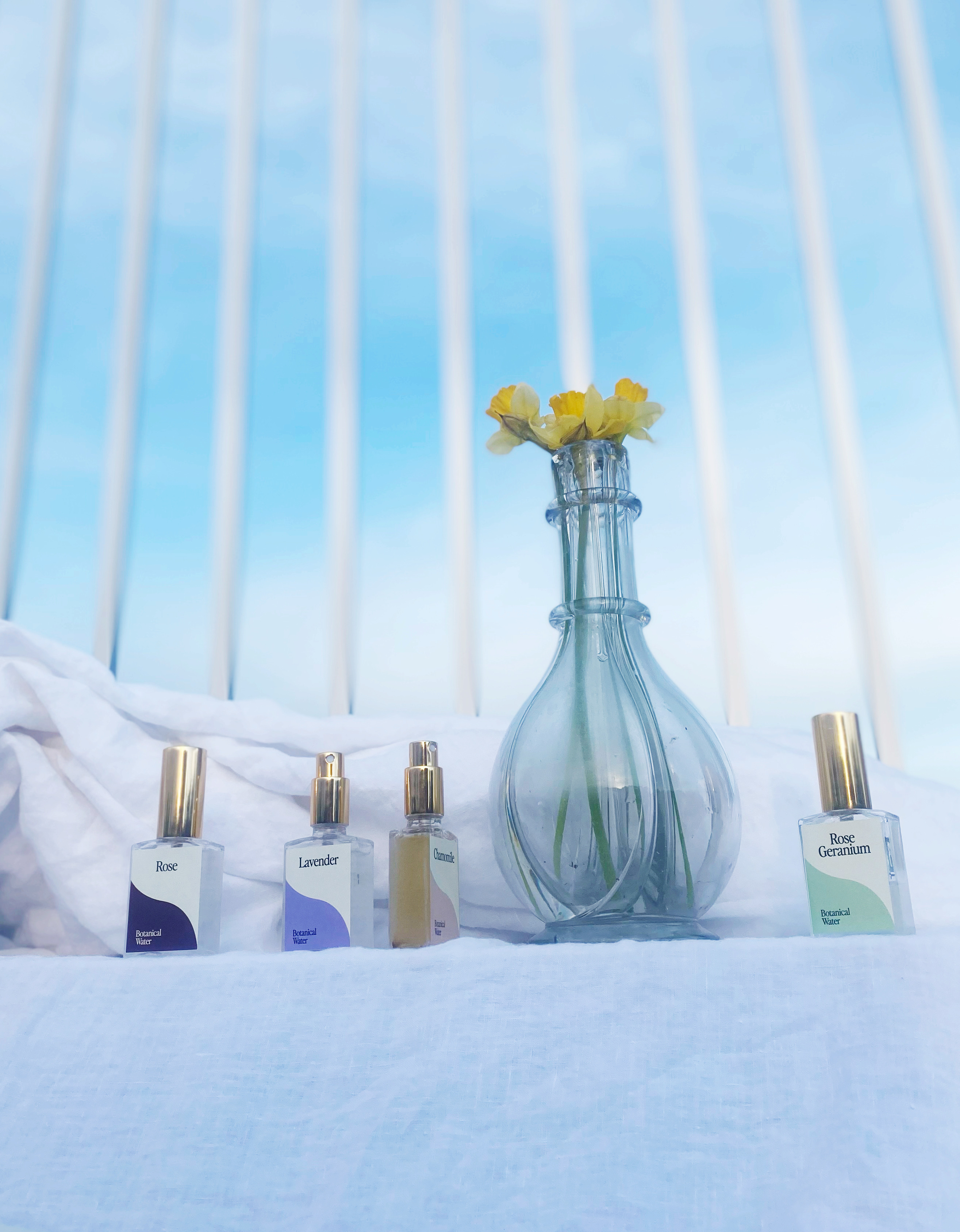 These copper-steam distilled botanical waters are gentle everyday allies. Naturally pH balancing to the skin, we love using them as a hydrating step in our skincare routine, before our moisturizer or facial serum. Also supremely useful to spray on your face while you do a simple clay mask to keep the mask hydrated longer.
Some versatile uses of
Botanical Waters
include:

✿ An aromatic room spray to reset or cleanse your space

✿ Body perfume to refesh your scent (& underarms!)

✿ As aromatherapy to shift your mood & mindset

✿ A first aid remedy (think plant-powered wound wash!)

✿ 100% diaper bag approved (nothing like chamomile or lavender hydrosol to refresh a baby bum)




LEMON BLOSSOM
Harmony of honey + floral + Citrus
A yellow canopy for your soul. A way to focus happily. Delicate & complex with bright notes. The perfect water to add to your skincare routine for its regenerative & brightening effects on complexion. Incredibly soothing to the nervous system. Uplifts mood. Supports in evaporating stress.
Ingredients
Copper steam distillate of lemon blossoms
CHAMOMILE
Sweet, Apple Overtones, Herbaceous, Chamomile Tea
One of the best all-purpose waters. Calms red, hot and inflamed skin (rashes, sensitivities, rosacea, acne). A must for nervous tension, anxiety and irritation.
Number one choice for baby-care. Can safely be used right from birth in bath water or as a soothing mist for skin, nipple and diaper care.
Ingredients
Copper steam distillate of chamomile flowers
ROSE GERANIUM
Direct, bright. Floral meets mint. Sweet & Zingy. Like LA mixed with Iceland. Inviting in a cool way.
Turn to RG when you seek Balance. It's known topically as an adaptogen- bringing equilibrium to the skin whether it be dry, oily, reactive or inflamed. It's also wonderfully cooling, a refreshing antidote to skin conditions where redness is present.
Ingredients
Copper steam distillate of rose geranium
LAVENDER
A hive of soft honey bees, midnight summer, powdery & camphorous
One of the best all-purpose waters. It's lavender. It's classic. Clearing, regenerative, toning and healing. Also an ally in the new parent's toolkit; it's a diaper rash savior. Try for that toning, stay for that timeless Mediterranean spritz. Great for reducing skin redness and inflammation, and applying post sunburn or post cooking-burn.
Ingredients
Copper steam distillate of lavender flowers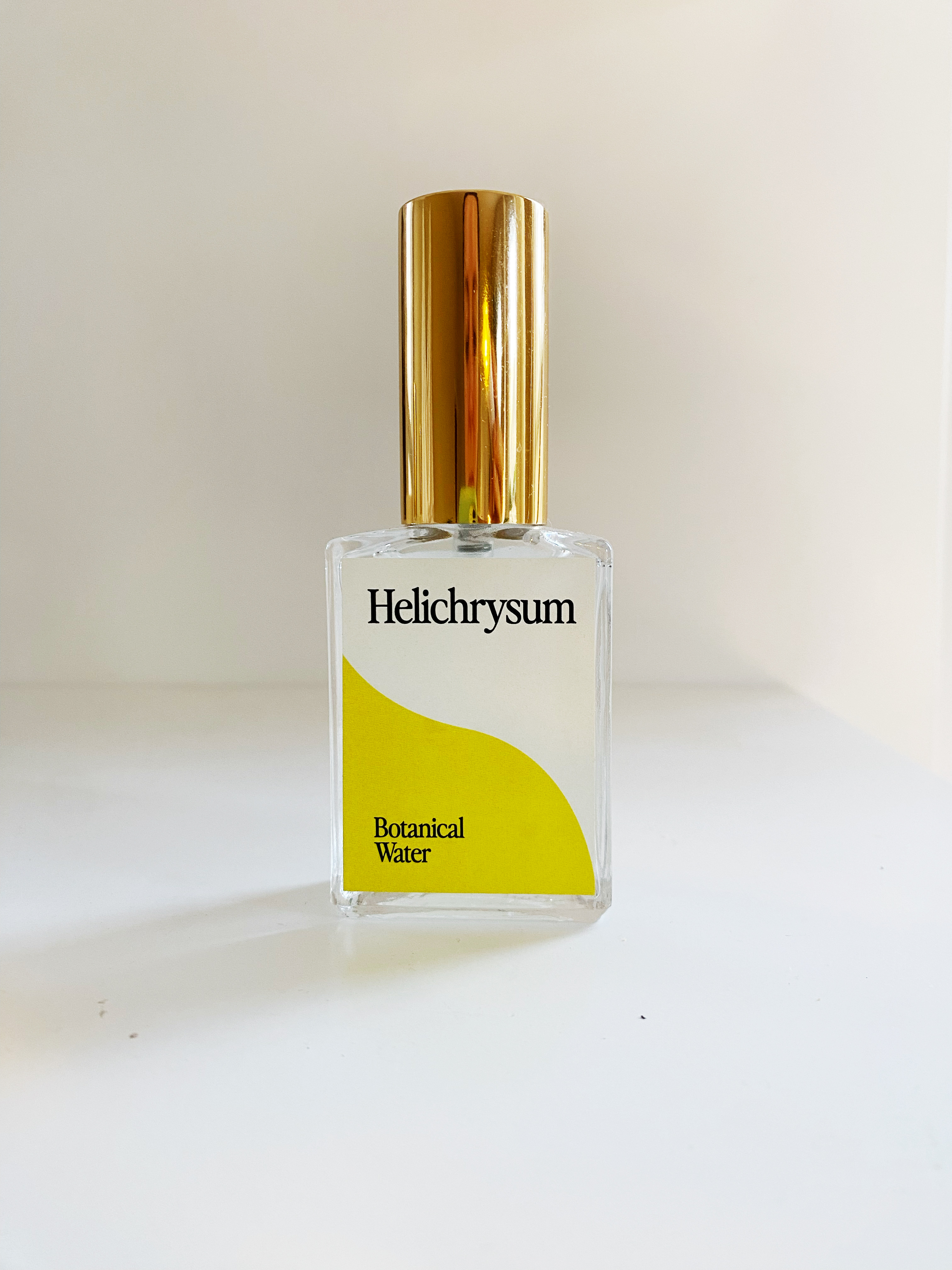 HELICHRYSUM
Invoking honey on warm toast, freshly dried hay, musk & sweet, pungent curry.
This powerful plant water supports skin regeneration. A must for sensitive, mature skin or congested skin types. We also love it for our skin kissed by the sun.
Helichrysum is an ally for life's bumpy moments: bruises, bonks, scar tissue, & wounds.
Ingredients
Copper steam distillate of helichrysum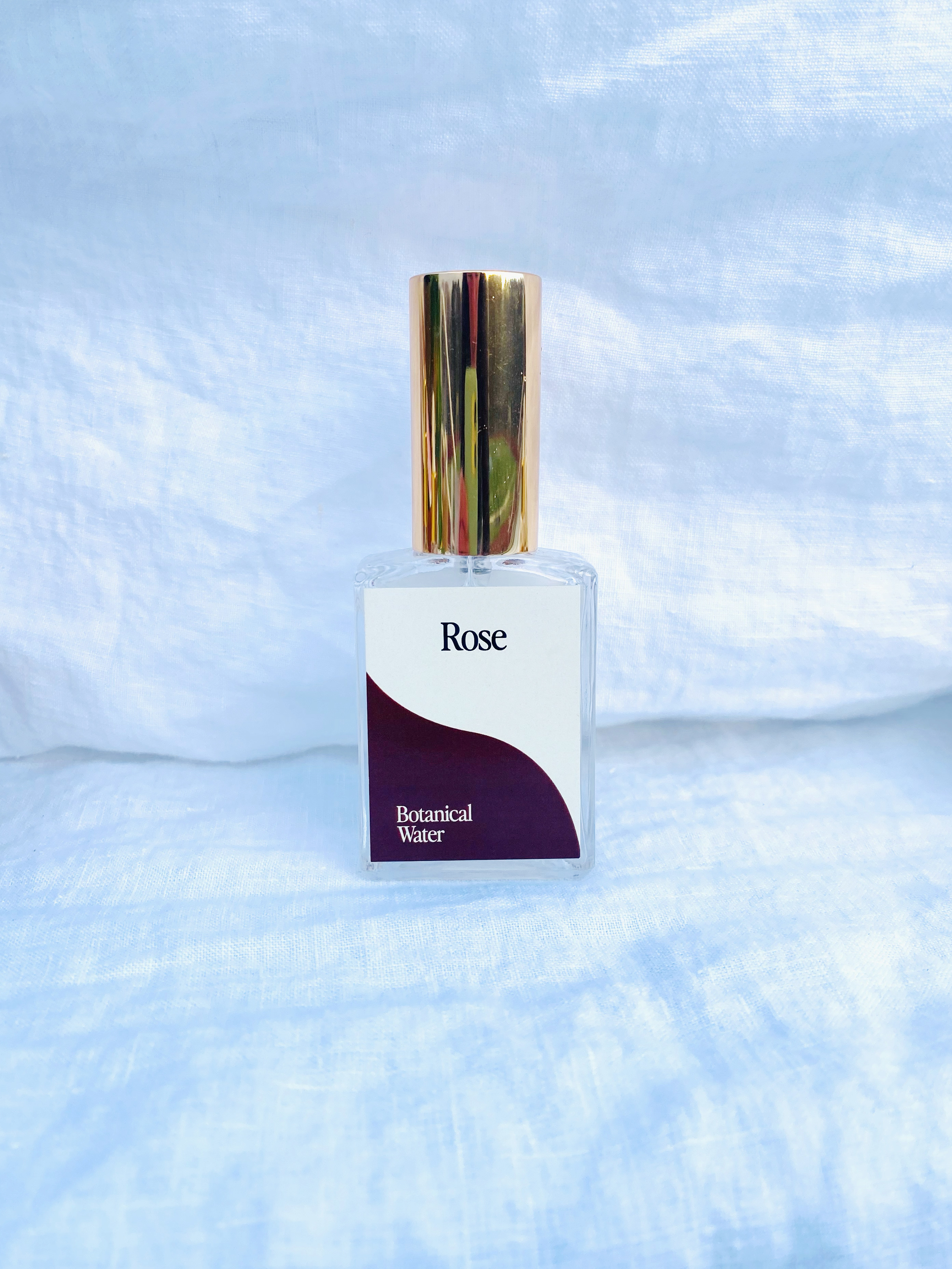 ROSE
Fresh rose petals. Period.
Moistening, cooling and sublime.
As a humectant,
Rose Botanical Water
adds and retains moisture in our tissues.
We love rose for all skin types & it is especially lovely for sensitive and maturing skin.
Supports us during times of grief & heartache. It shows us the balance between strong boundaries & an open heart.
Ingredients
Copper steam distillate of rose
CLARY SAGE
This plant encapsulates the energy of Spring leading into Summer. It's an ally for those who run hotter in their bodies. Providing cooling relief, we use it as a balm for hot, sweaty days. Also indicated for hot flash relief, hormonal irritability, & PMS
y
days. We love all sages
AND
this one stands out for its feminine appeal. Powerful. Soft. Natural & joyful!
Ingredients
Copper steam distillate of clary sage