Season of Things That Bloom
The nature of our product line is artisanal, hand-harvested & hand-made.
It's led by the seasons.
We love this as we are able to share what is fresh & in season.
✿
︎ SHOP OUR ENTIRE COLLECTION ︎
Flower Drops
Ephemeral essence of fresh flowers.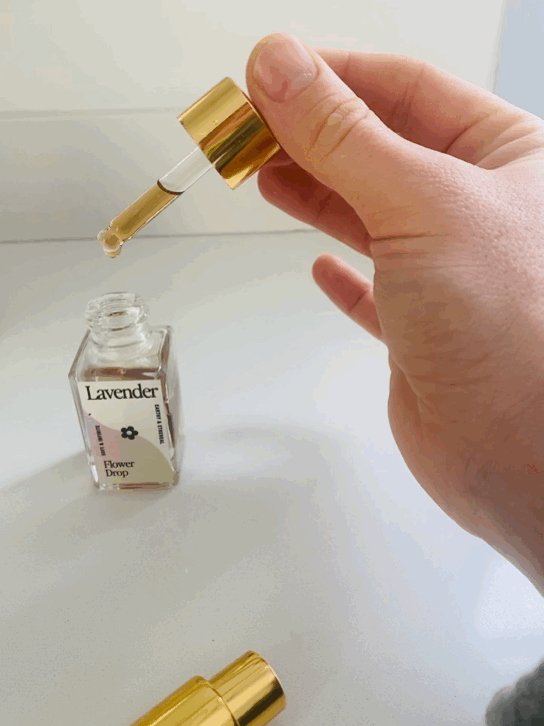 Fresh flowers are gathered at peak aroma & cold-processed to make an extract that capture their true, vibrational nature.This is sweet intoxication ︎ A daily flower bomb ︎ Romantic to the core ︎ Sweet flavors for internal & external routines. If you have ever wanted to drink petals, try these
Flower Drops.
Internal & External Uses:
INTERNAL: Take for a mood booster, uplifter, when you need ower energy right now. Succulent & juicy! A sweet (literally) & non-alcoholic way to enjoy Nature.
EXTERNAL: Add a drop to your daily skincare routine. All of these are really lovely in a dollop of cream when you want to boost it with
Rose
(astringent, cooling, soothing),
Yarrow
(circulating, stimulating, antimicrobial) &
Lavender
(calming, redness & burn banishing.
Moisture Boost
Our special, local glycerin is a humectant so it draws water & holds it in your skin. Flower Drops boosts the moisturizing properties of what you're putting on your skin!
Great in tandem with our
Hydrosols
. Enjoy!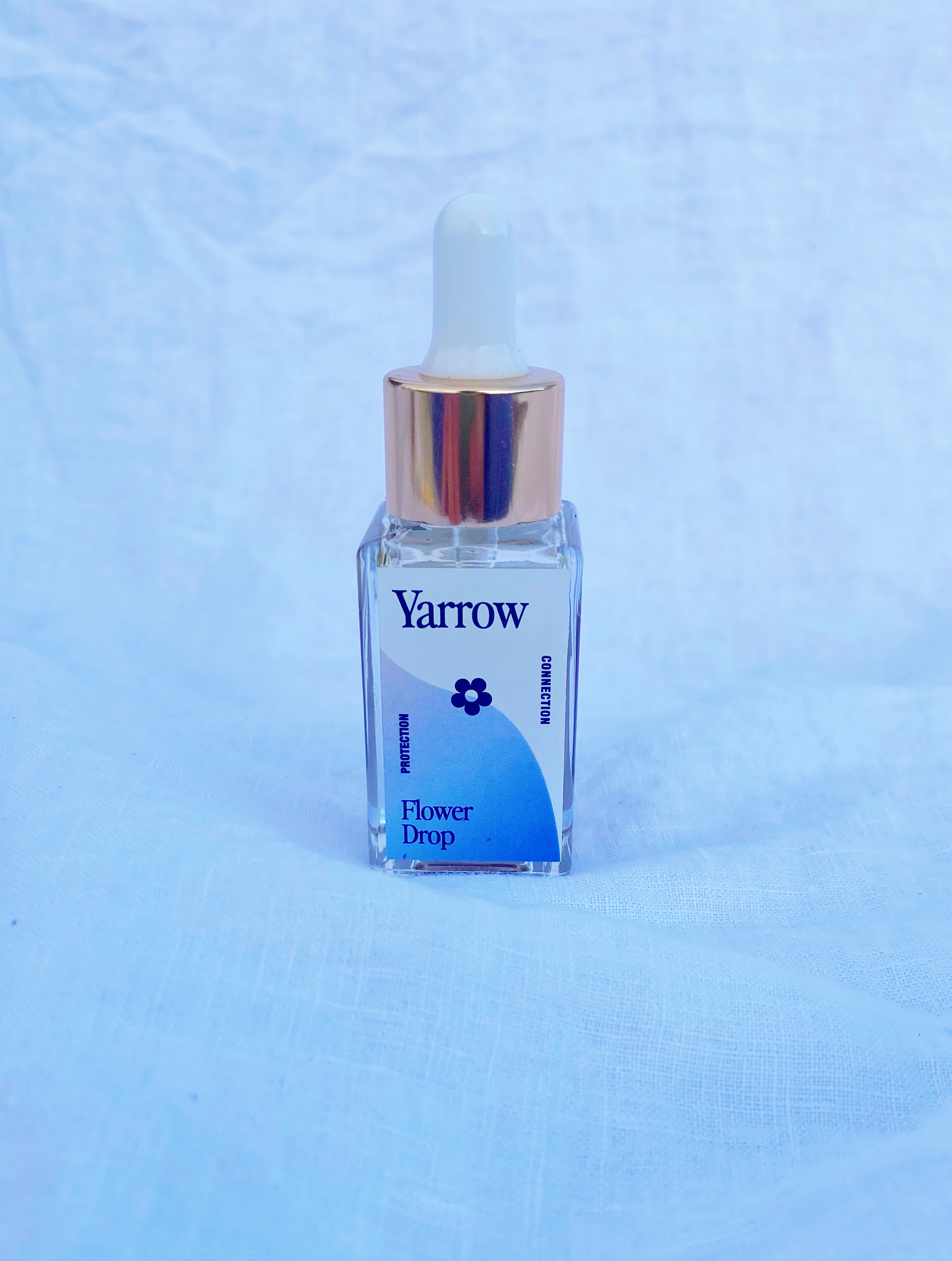 YARROW
Yar-row it is. Imbibe often.
With the striking duality of bitter & sweet, any curious palette will say yes to this well-rounded sensation. It's the unsung hero of our flower drops. Prepare thoughtful mocktails or cocktails with this one. A nourishing aid to your energetic boundaries. A blood, vessel and circulation powerhouse, find flow internally and externally through Yarrow. Supremely support your oral health by massaging into sore gums post-dental visit. Give it a drop! See what yarrow is all about.
Ingredients
Organic flax glycerin, fresh yarrow flowers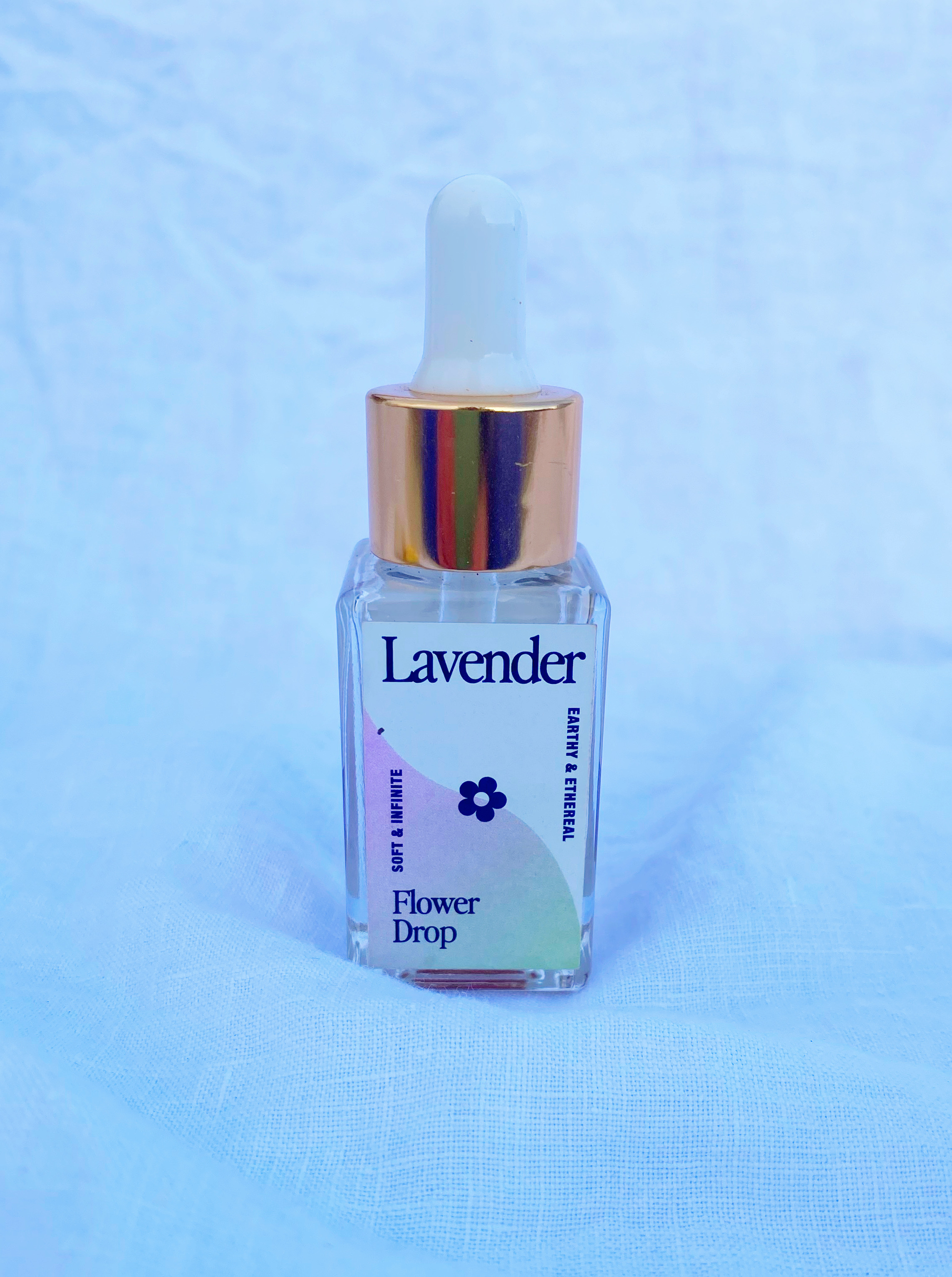 LAVENDER
Soft & infinite. Earthy & ethereal.
Lavender Flower Drop
adjusts the mood by uplifting the spirit & grounding the nerves. It's moment medicine. Lavender will help slow you down, aligning you to a sustainable pace. A few dropperfuls transforms your morning bev into an instant lavender latte. Try weaving this into your wind down ritual and sleep routine. It feels especially designed for artists, elementary school teachers and the like.
Ingredients
Organic flax glycerin, fresh lavender flowers
ROSE
Fresh rose petals.
Moistening, cooling & sublime. An aromatic haiku.
A humectant, rose petals adds and retains moisture in our tissues. We love
Rose Flower Drop
for all skin types & it is especially lovely for sensitive & maturing skin.
Supportive during times of grief & heartache. It shows us the balance between strong boundaries & an open heart.
Ingredients
Organic flax glycerin, fresh rose petals
SOLD OUT
COMING SOON!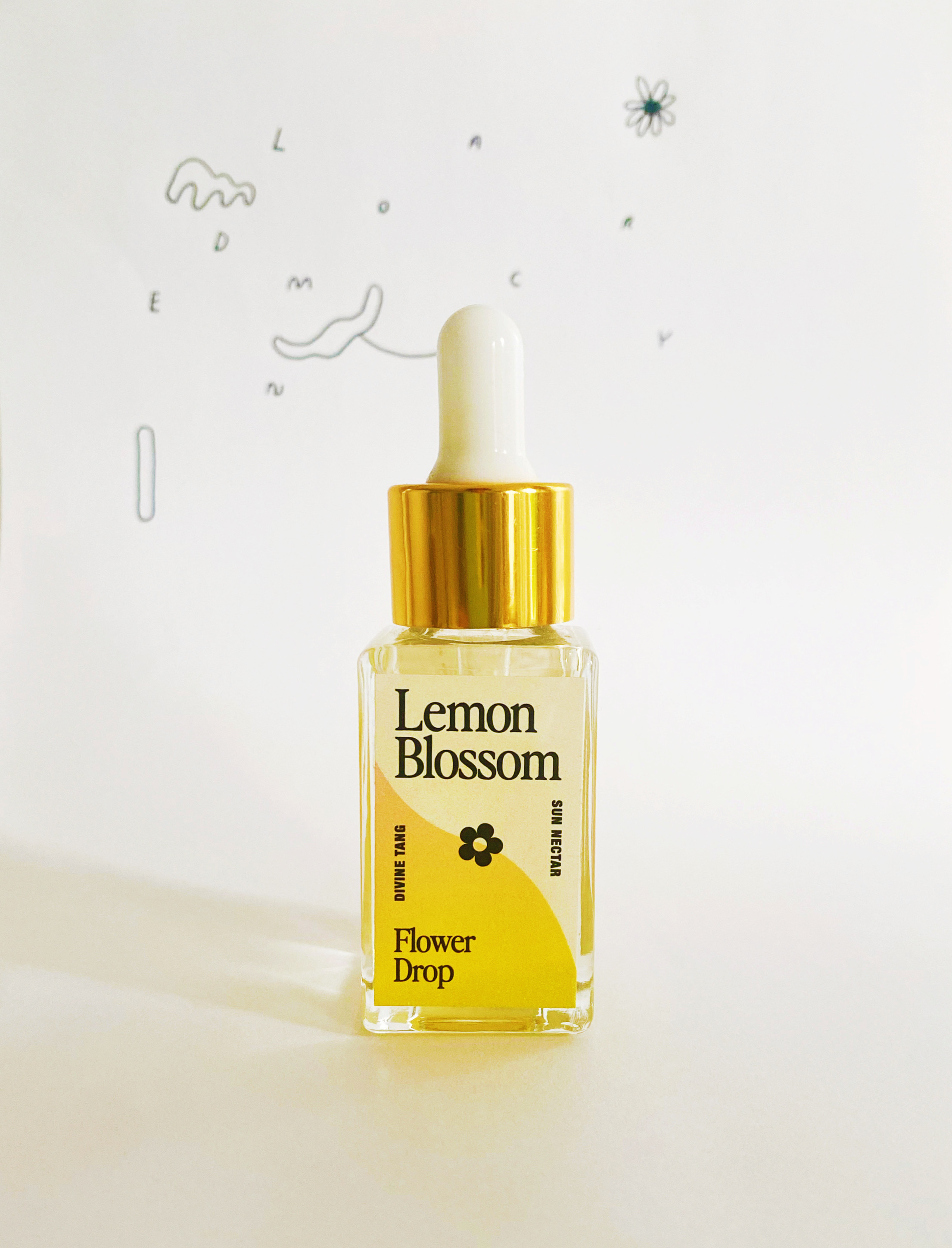 LEMON BLOSSOM
Light, bright and instantly joy-inspiring, we are essentially calling it sun nectar in a bottle. Drop this bright beauty directly on your tongue, sparkling water
or
add a drop to your skincare ritual for its softening & regenerative properties. Lemon Blossom tastes warm & eager, a divine tang & sweet way to uplift & focus.
Ingredients
Organic flax glycerin, fresh lemon blossoms
Facial Oil Serums
Hand-crafted. Cold-Processed. Whole Plant Infusions.
Apply to neck & face.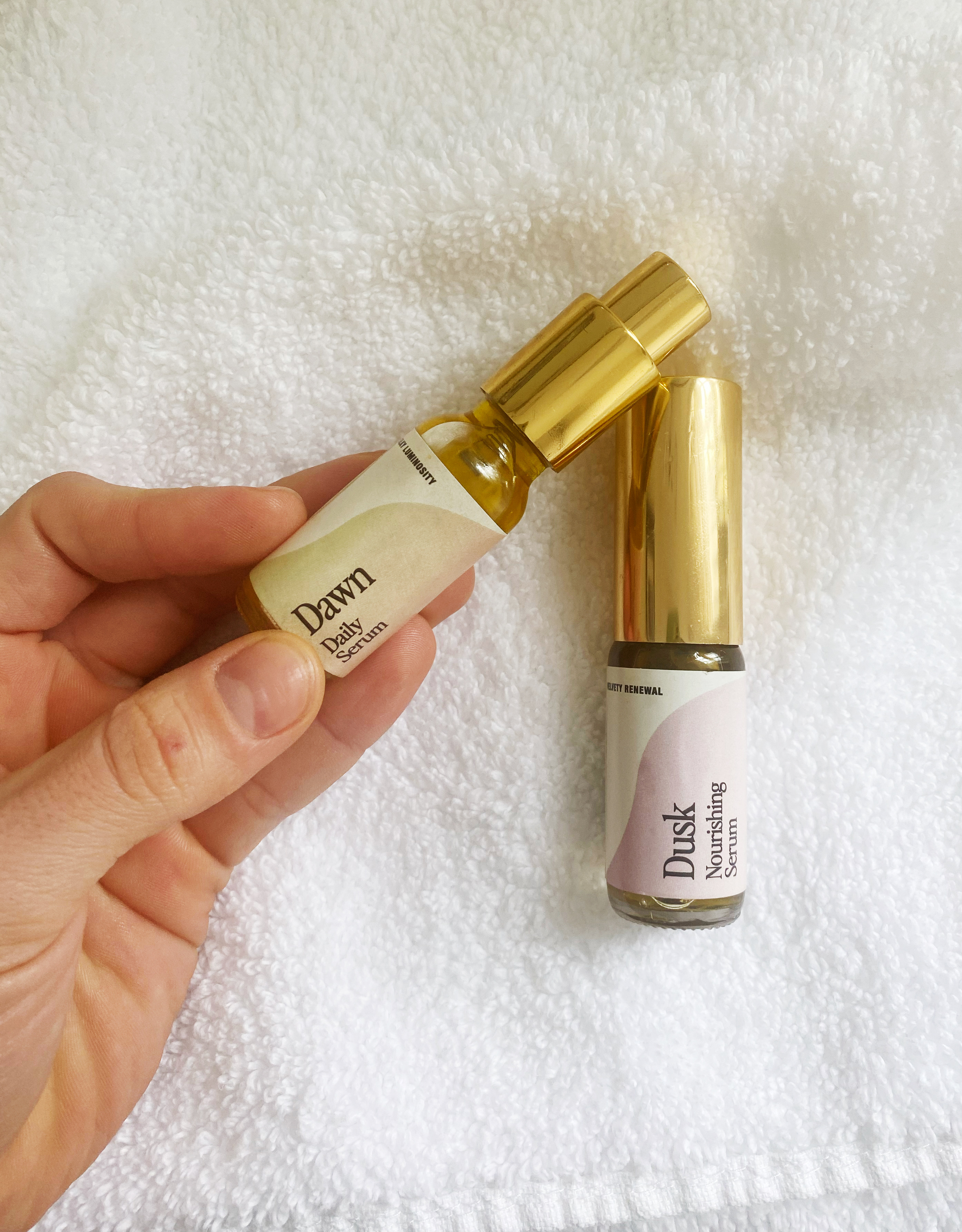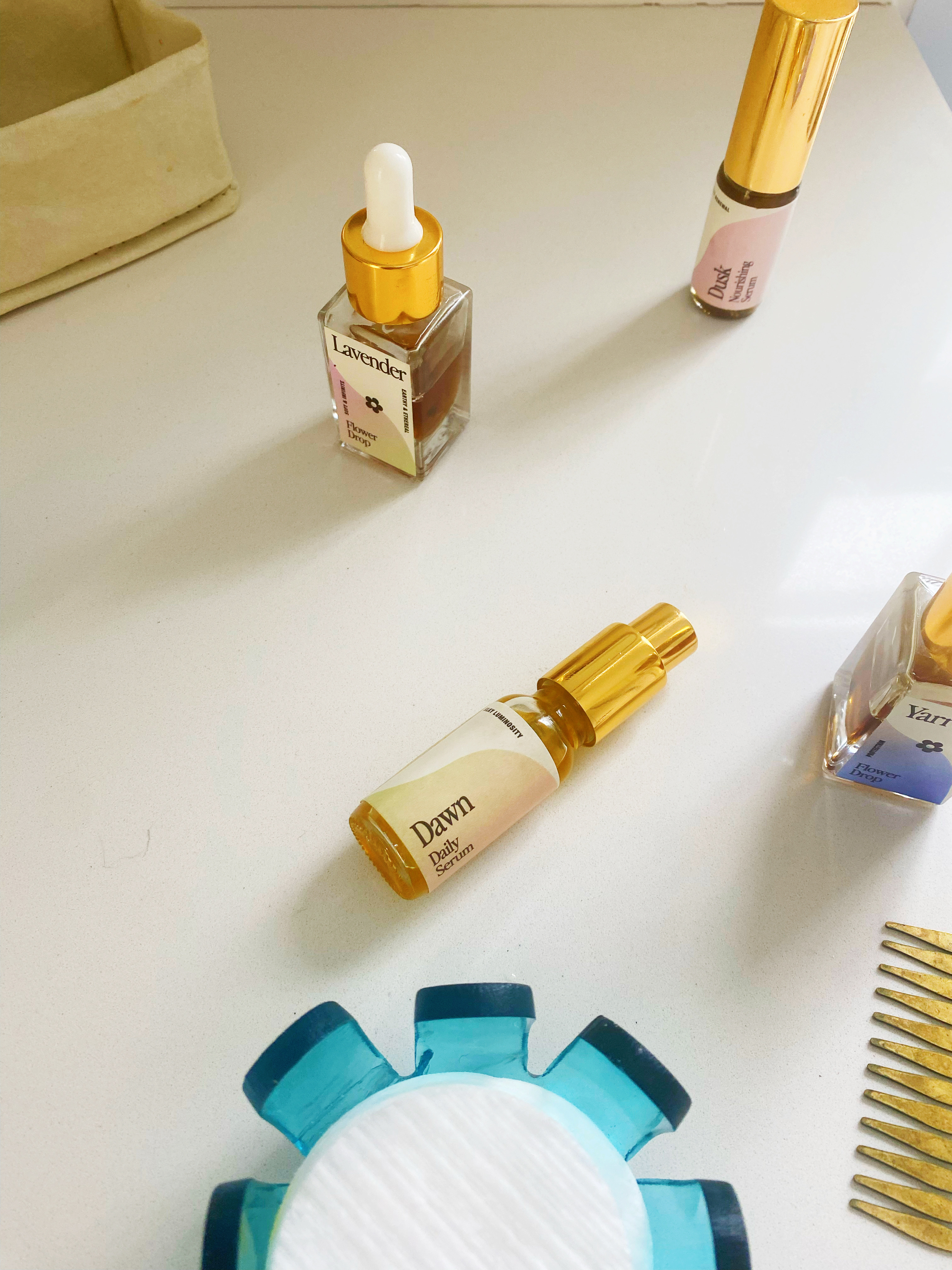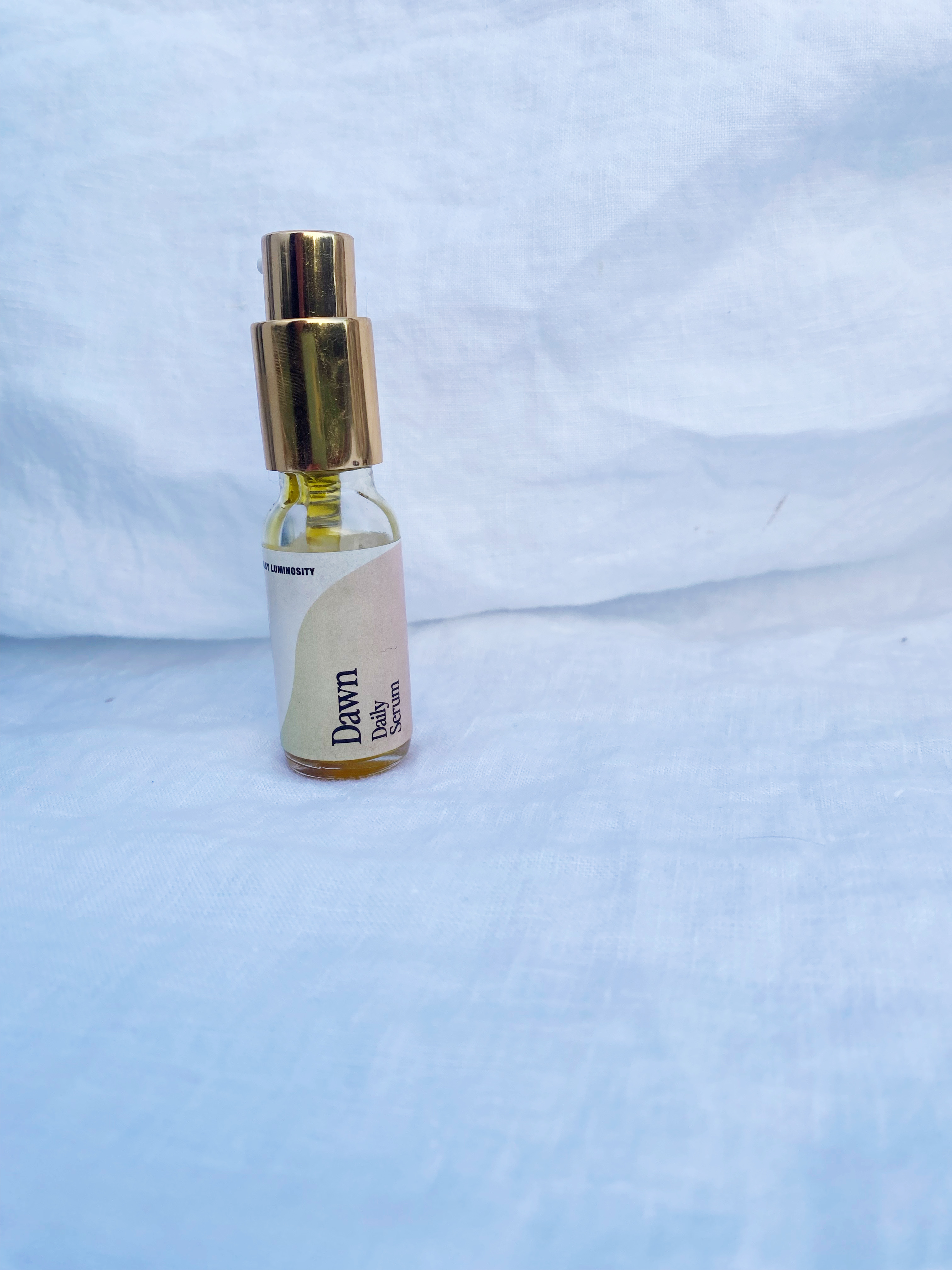 DAWN
Your gateway botanical oil serum.
An uncomplicated yet effective formula. Crafted with calming ingredients like calendula & chamomile. Formulated for light-weight, all day wear.
Dawn
is our daily go-to. We adore the soft, velvety feeling.
Supports all skin types.
Use it for soothing sun-kissed + inflamed skin.
Blemishes. Hyper pigmentation & scarring.
Ingredients:
Oil blend of Cranberry Seed, Jojoba, Red Raspberry Seed, Safflower, Sea Buckthorn, infused with Calendula (Calendula officinalis), Chamomile (Matricaria recutita), and Marshmallow Root (Althaea officinalis), blended with of Tocopherol & essential oils: Rose Geranium, Lavender, Helichrysum, Ylang Ylang, & Frankincense.
DUSK
A nourishing facial oil high in vitamins, carotenoids, and flavonoids.
Dusk
supports cellular regeneration, elastin production, and collagen synthesis. Skin that is dry, or maturing will love the rich nourishment
Dusk
offers.
Absorbing deeply into the skin,
Dusk
soothes inflammation and nourishes our cells with antioxidants.
We love using this oil in the evening solo or
a pump mixed into a cream.
Ingredients:
oil blend of avocado, jojoba, rosehip, pomegranate + Tocopherol infused with calendula (Calendula officinalis), helichrysum (Helichrysum italicum), gotu kola (Centella asiatica) blended with essential oils Blue Chamomile, Cedar Wood, Helichrysum, Rose Otto
DUSK + DAWN
How about both?
A just right pairing for day & night.
Oil Cleanser
Verdance is the rinse off oil cleanser you wish you already had.Cleanse & replenish your skin biome with this lush, non-st ripping facial oil cleanser. A combination of our favorite clarifying, nourishing and soothing herbs are whole-plant infused into organic jojoba and safflower oils. We love how it gently turns into a milky rinse when it hits H20.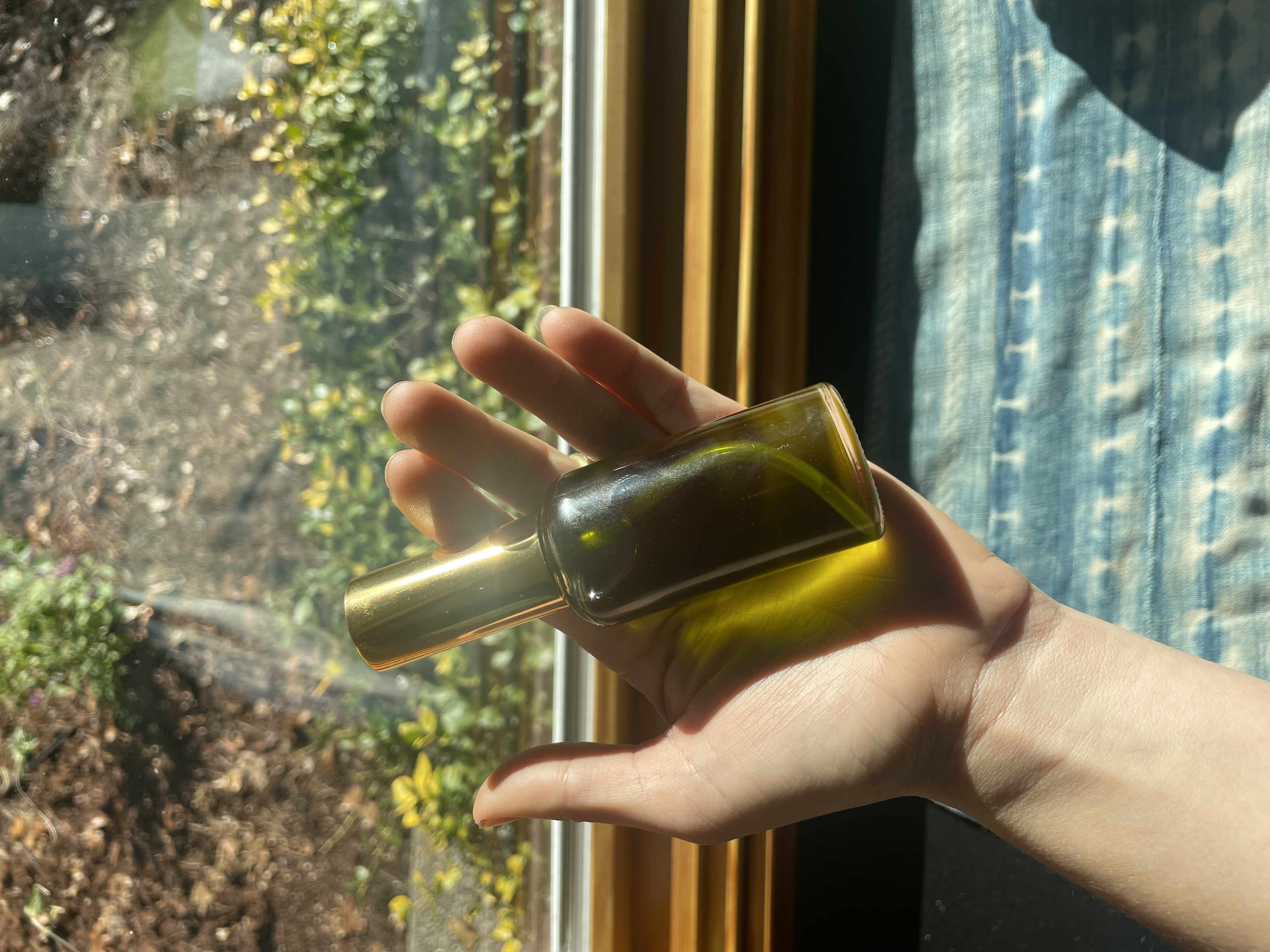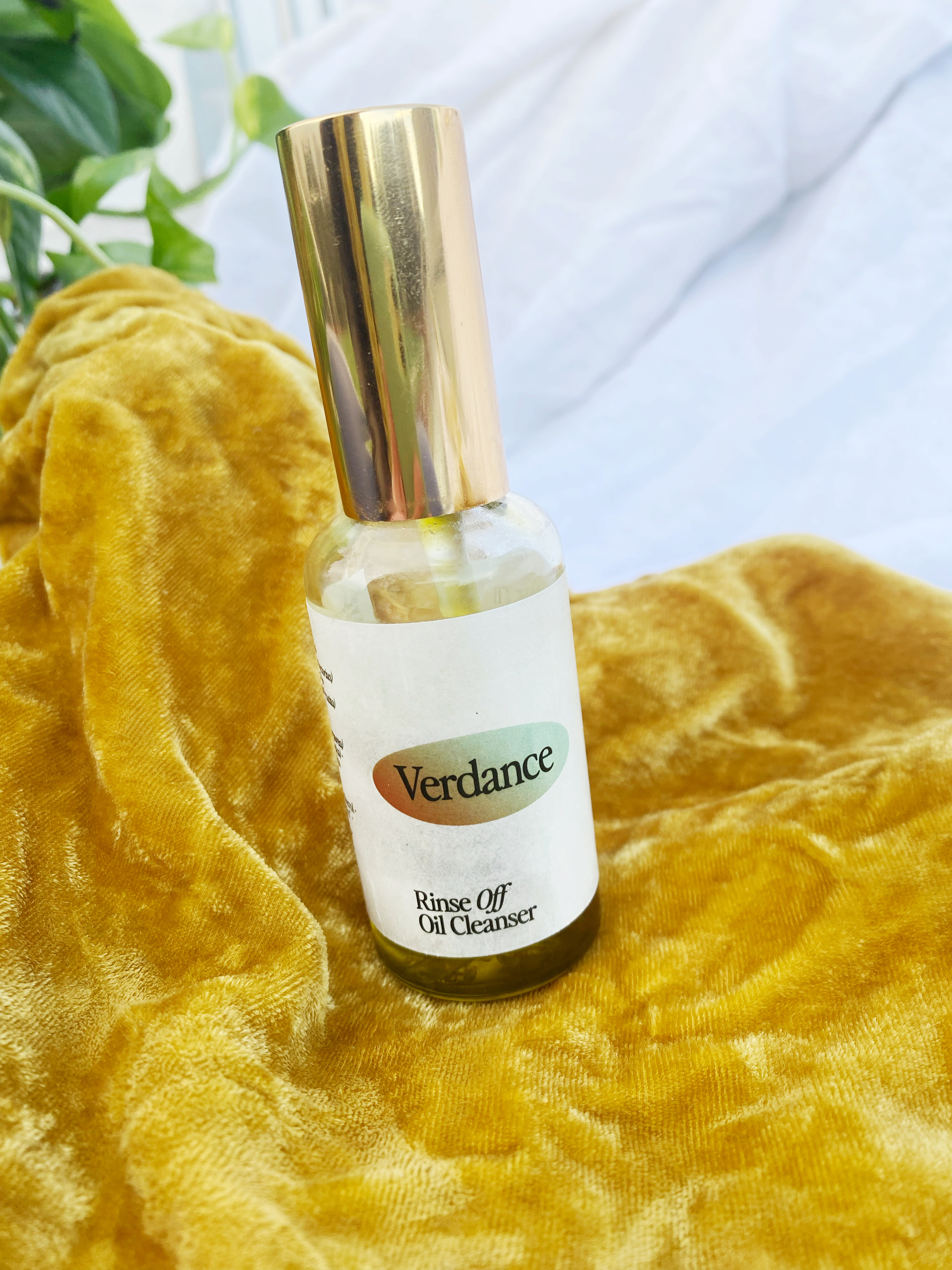 Suggested Use

Massage 1-2 pumps onto dry face in circular motions. Loosen dirt & debris. After ~1min… Voila. Enjoy the milky rinse off effect it gives once you add warm water. With or without washcloth.


VERDANCE
Rinse-off oil cleanser to gently clarify your skin biome. Massage onto dry face in circular motions. Rinse clean with warm water or washcloth.
Ingredients

Jojoba Oil* (Simmondsia chinensis), Safflower* Oil, whole plant extracts of Chamomile* (Matricaria recutita), Comfrey Leaf & Root* (Symphytum officinale), Echinacea Leaf* (Echinacea purpurea), Gotu Kola* (Centella asiatica), Licorice Root* (Glycyrrhiza glabra), Schisandra* (Schisandra chinensis), (Carthamus tinctorius), Cromollient SCE, Tocopherol, Essential oils of Petitgrain*, Lavender*, Sage*, Bergamot FCF*. organic*